A successful journey is not a simple task: it requires proper preparation and planning, but the longing for it makes every day that leads to it better. So, when the time comes to leave your daily routine behind and be ready to explore new destinations, you must find yourself in an atmosphere that lets you forget about any kind of stress and relax.
For us at Minoan Lines, "Have a pleasant journey" is more than a wish, it's a promise!
Learn the four reasons why you can be assured that this promise will be kept on board:
1. You will travel on board Minoan Lines' modern and luxurious vessels
Once you set your foot inside one of Minoan Lines' floating palaces, you might as well forget that you are on board a vessel. The tasteful interiors, from the reception area to the spacious cabins, create an immediate sense of leisure. Just pick a spot at one of the welcoming and comfortable lounge and bar areas and let time slide, while you enjoy your favourite beverage, read your book or make plans for the activities that await you once you reach your destination.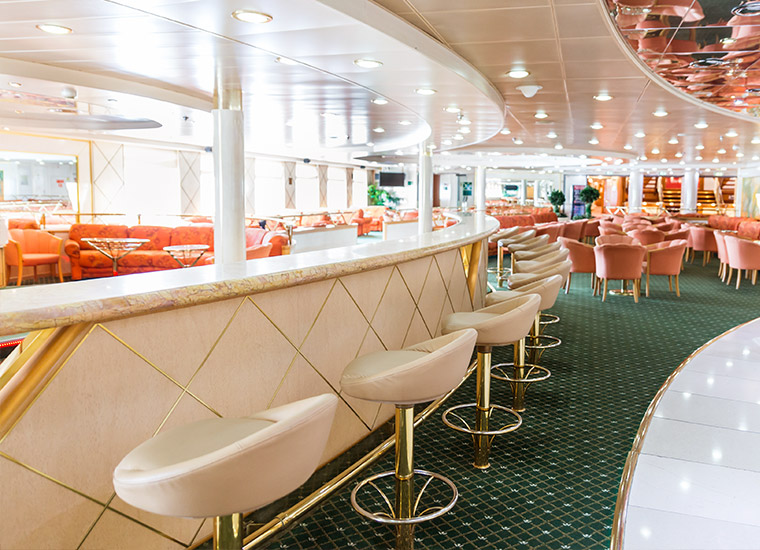 2. You will indulge in a gastronomical treat at the Self Service or A la Carte restaurants
Travelling works wonders on your appetite… for new experiences as well as new tastes!
Trust the experienced chefs of the Self Service and A la Carte restaurants on board our Cruise Ferries and let them take you on a culinary journey as you enjoy inspired dishes made with quality ingredients, many of which come from the fertile soil of our beloved Crete.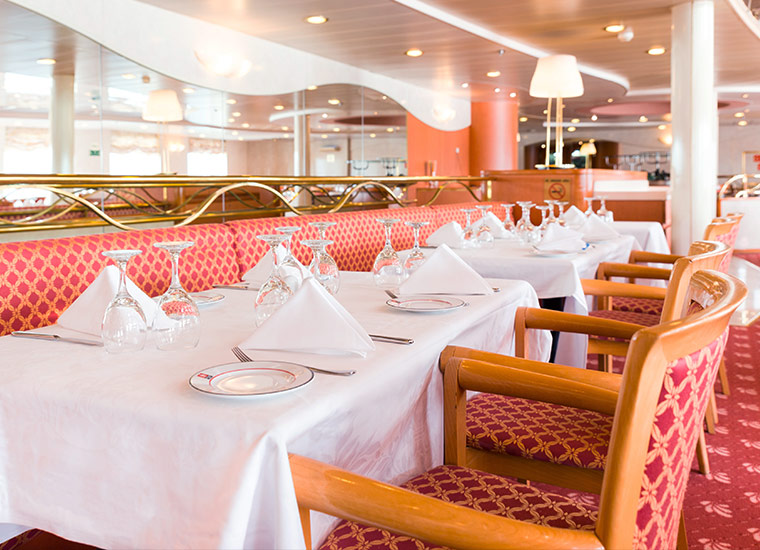 3. You will combine wellness with entertainment
Want time to fly by without you even noticing? You only need to visit the spa, the sauna or the hammam that are available on the Adriatic Line. Just lay back and let yourself be pampered. You know you deserve it!
If you are a fitness fanatic, there's no need to worry about skipping your daily workout. Change into your sportswear and hit the fully equipped gym!
When dusk falls, after you have been mentally and actively rejuvenated, it's time to have some fun… Allow the music to carry you away at the panoramic disco and dance the night away.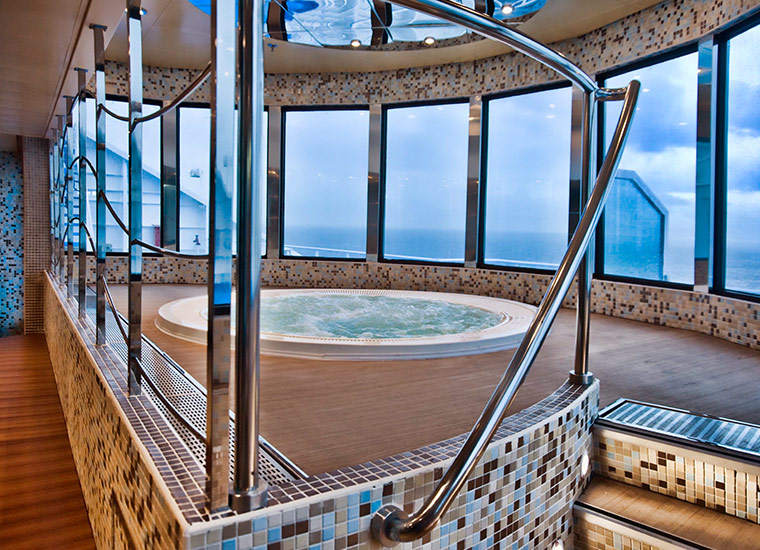 4. You will enjoy exclusive privileges with the Minoan Lines Bonus Club
Every journey with our cruise ferries is literally a rewarding experience… Become a member of the Minoan Lines Bonus Club, the loyalty program that rewards you every time you choose to travel with Minoan Lines, and enjoy a variety of discounts, offers and privileges that start on board and continue when you reach your destination, through a network of selected collaborators.
Of course, a journey is not something that can be easily described in words. It is - first and foremost - a combination of images and feelings that later turn into indelible memories.
Get on board our floating paradise and get ready for a getaway experience made from the stuff of dreams!