Santorini is an island like no other, due to the fact that its current morphology is a result of a cataclysmic event: the volcanic eruption of Thera that occurred during the Minoan times. Thus, Santorini is a volcanic wonder that keeps captivating travelers' imagination and beckoning them to explore its extraordinary settings.
For those who dare to go off-the-beaten path, Santorini proves that it's more than a sunset, even if this one is truly jaw dropping. Picturesque villages, wine-tasting sessions, various events and hiking trails are amongst the Santorini secrets that can transform your experience on this unique piece of land. Uncover them one by one and get ready for the authentic Santorini experience:
The villages
Fira and Oia may steal the spotlight from the other villages of the island, due to their photogenic character and various facilities, but if you want to get away from the crowds and get a taste of original living, there are several destinations to head to: untouched Megalochori, quaint Messaria, medieval Emporio, splendid Akrotiri, quiet Mesa Gonia or elegant Karterados.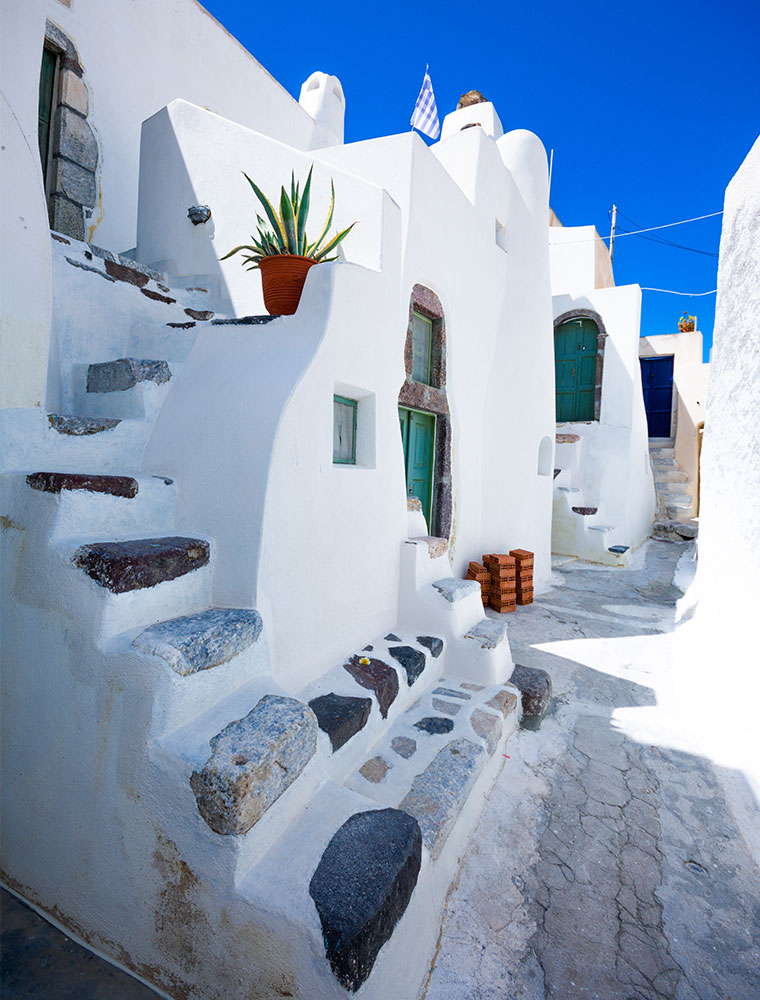 Emporio village, Santorini
The wine tasting
With a tradition in wine making dating back to the ancient times, Santorini hosts an impressive number of local wineries and even more impressive indigenous varieties, like the renowned "Assyrtiko". What makes Santorini wine so distinctive is of course the volcanic soil and the island's climate, so make sure you book a wine tour or stop by one of the wineries for a tasting.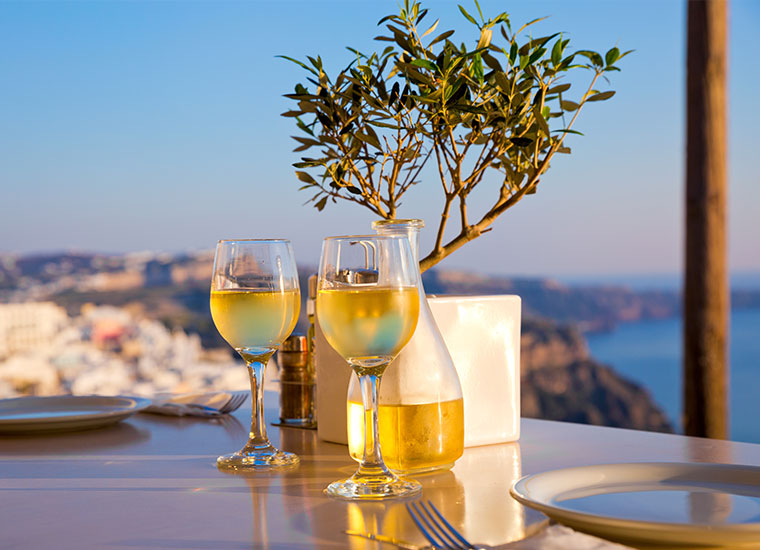 The cultural and religious events
Attending an event in Santorini is an experience that leaves an indelible mark on your memory, due to the beauty of the surrounding scenery and the resulting atmosphere. If off-season travelling is an option for you, don't miss the chance to visit Santorini during the period of the Greek Orthodox Easter. Opt to stay at Pyrgos village to witness the magic of Good Friday night, when locals light up and place aluminum cans everywhere in the village, creating a candlelit picture of pure serene charm. If you visit Santorini during the summer, there are lots of events to put on your calendar: from the occasional religious feasts called paniyiria, with their live traditional music and dancing to music and art festivals that host international artists, there is literally something for everyone!
The hiking and climbing trails
For the adventure and nature lovers, Santorini offers an extensive network of hiking and climbing trails of various difficulty that will lead you straight to some of its most impressive sights, like the still active Volcano and its warm springs, the famous Red Beach and the island's numerous castles. Just pack the proper shoes on your suitcase and get ready to roam around one of the most unique places in the world!