What makes Greece a popular holiday destination is its countless idyllic locations based across the mainland and extending to its thousand islands. Thus, camping in Greece will give you the opportunity to not only explore paradise spots but also live on them.
There are over 200 official camping areas scattered all over Greece that offer campers comfortable accommodation and high-quality services. Whether you want to rent a tent, bring your own or even settle with your caravan there are a lot of options that will cater to your needs.
Glamping is also trending in Greece at the moment, so don't hesitate if you like camping but also want the comfort of a hotel to book your trip and enjoy the most amazing holidays.
Best Campsite Locations in Greece
1. Peloponnese
The Peloponnese is not only the biggest peninsula in Greece, it is also a land that has been inhabited since prehistoric times. The diverse landscape, the lacy coastline and the endless opportunities for sightseeing make it an ideal destination for all campers.
Famous Camping Destinations: Finikounda, Gytheio, Pylos, Elafonisos, Drepano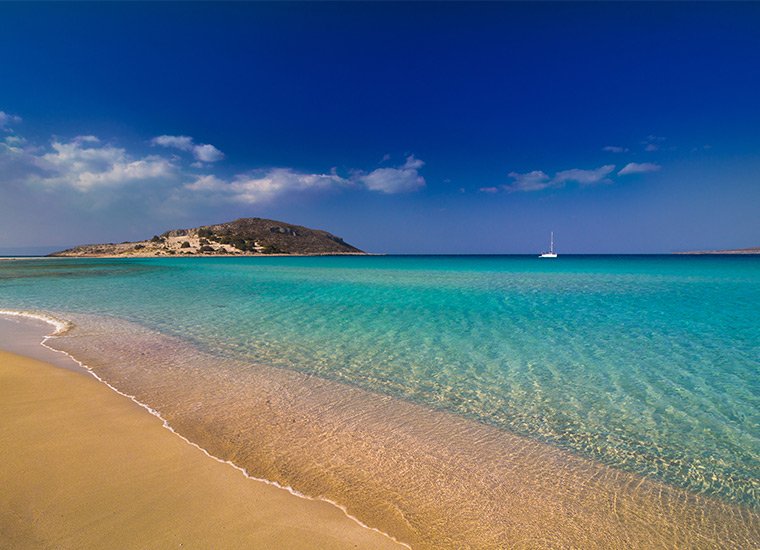 View from Simos beach near Elafonisos
2. Macedonia
Macedonia is one of Greece's most fascinating regions according to Lonely Planet. The region is associated with historical figures such as Alexander the Great and Aristotle and it is full of ancient cities, UNESCO World Heritage Sites, highly important landmarks, natural wonders, picturesque villages and modern cities. Halkidiki, one of Greece's most praised holiday paradises, is also located in the Macedonia region.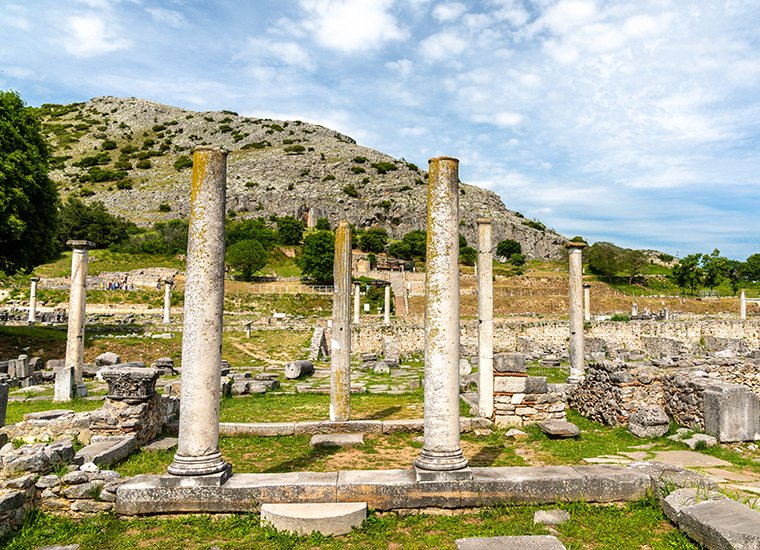 View from Ruins of the ancient city of Philippi in Macedonia
According to locals "there is no other place like Halkidiki" and a camping holiday will prove to you why.
Famous Camping Destinations: Pieria, Halkidiki
3. Epirus
Epirus is located in the western part of Greece between the Pindos mountain and the Ionian islands. The intense mountainous landscape with mediaeval castles, ancient relics, outstanding gorges, mountain peaks, lakes, indigenous animals contrasts with the mesmerizing and cosmopolitan coastline with the blue-green waters of the Ionian sea and the golden sand, creating the perfect backdrop for your holidays.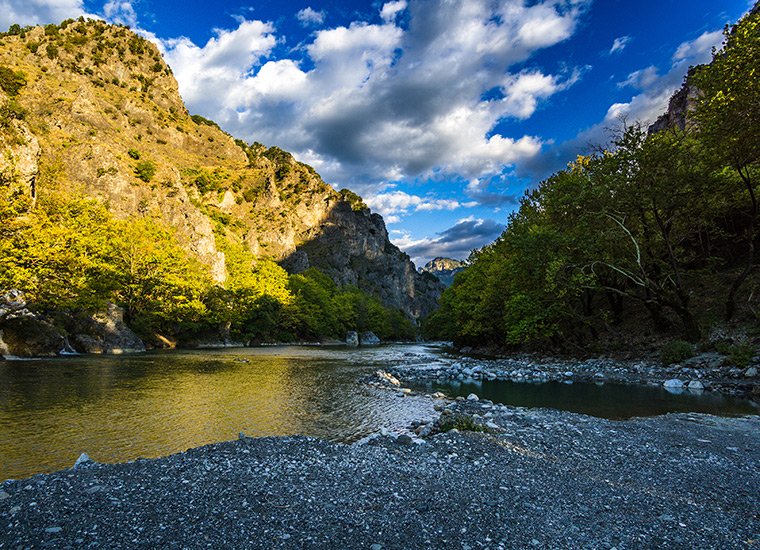 View from Vikos National Park in Epirus
Famous Camping Destinations: Syvota, Parga
4. Greek Islands
Did you know Greece consists of thousands of islands? And one thing is for sure: each of them is beautiful in its own way. From the Cyclades with the whitewashed houses to the Ionian Islands with the exotic coastline, the mesmerising Sporades and the majestic Dodecanese, each island collection offers a unique experience worth having.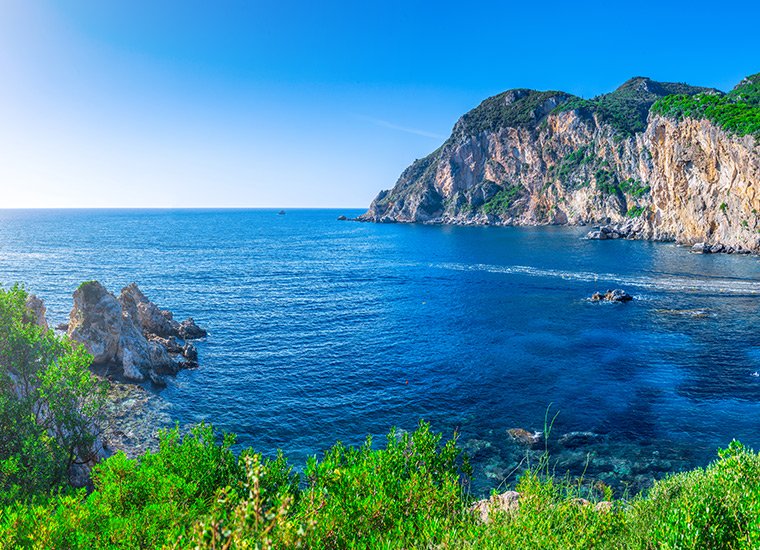 View from Paleokastritsa, Corfu
Visit the official website of the Panhellenic Camping Association to find all authorized campsites operating in the region you are interested in.
Useful Information
All legal camping and caravanning sites should have the above authorized operating license which guarantees the proper accommodation during your vacation.
Wild camping, parking or use of camping accommodation outside the authorized campsites is strictly FORBIDDEN, under very serious penalties (Law 2160/93, article 4, § 12 and Law 2741/99 article 21§1).
Campers are advised to be extra careful with activities that may cause an environmental disaster such as fire or pollution (garbage disposal).

For your convenience, make sure you don't forget to bring a good quality tent, an inflatable mattress, a folding table and chairs, heat-insulating water containers, a portable fridge, a flashlight, an umbrella and a first aid kit. If you travel with your campervan then find some useful tips on how to plan your trip.

Save some money by checking out our amazing offers like the Camping All Inclusive. Plus, for a limited time you can benefit from the EARLY BOOKING 20% offer.
Book your vacations early, benefit from some great discounts on ticket prices and have something to wait for the new year!