Peloponnese is not only the biggest peninsula in Greece, it is a land that has been inhabited since prehistoric times and the home of one of Europe's earliest civilizations, the Mycenaean civilization. Its diverse landscape, with mountains towering over the lacy coastline, offers a range of sights to see, beaches to explore and impressive nature to be enchanted by.
Now imagine this: you have just arrived at the port of Patras onboard a Minoan Lines Cruise Ferry. Your car is idling at the garage, waiting to take you on a road trip.
Though hard to do, we tried to choose 5 must stops on a road trip around the Peloponnese. Mark these spots on your map and get ready for the ultimate road trip experience:
Strofilia Forest
45km outside Patras, you will stumble upon a natural miracle: Stofilia forest, the biggest pine forest in Greece. Wander around this protected 22.000-acre biotope and relax under the shadow of the umbrella-shaped trees. After a day spent in this slice of paradise, head for a refreshing afternoon swim at the nearby Kalogria beach, with its impressive sand dunes.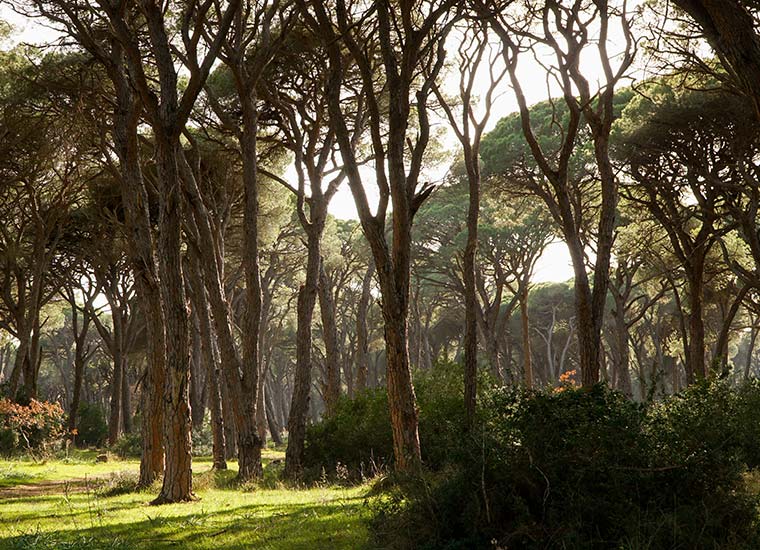 Strofilia forest, the biggest pine forest in Greece.
Ancient Olympia
Head west and inland to the place where the Olympic Games were born. Ancient Olympia, sanctuary of Zeus, King of the Olympian Gods, is a place like no other. Ruins from the Bronze Age to the Byzantine era lie scattered in a majestic valley, creating a transporting atmosphere that defies the concepts of space and time. A visit to the Olympia Museum, which hosts artifacts found in excavations across the site, is also highly recommended.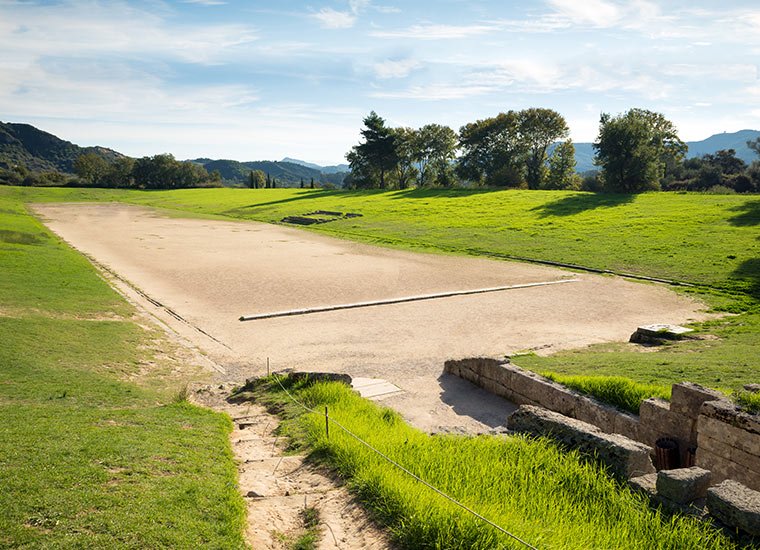 Ancient Olympic Stadium, Olympia
Pylos - Methoni - Koroni
Time to drive northwest to visit a triptych of beautiful seaside cities in the regional unit of Messenia. Pylos, Methoni and Koroni were all founded during ancient times and carry their distinctive charm to this day. Stop at the port of Pylos for savory dishes at the local tavernas, then head to Methoni to visit its well-preserved historical castle, a setting that looks like something straight out of a Game of Thrones episode. After such a full day, you deserve some relaxation, so a drink awaits you in Koroni, complete with a magnificent view of its fortress.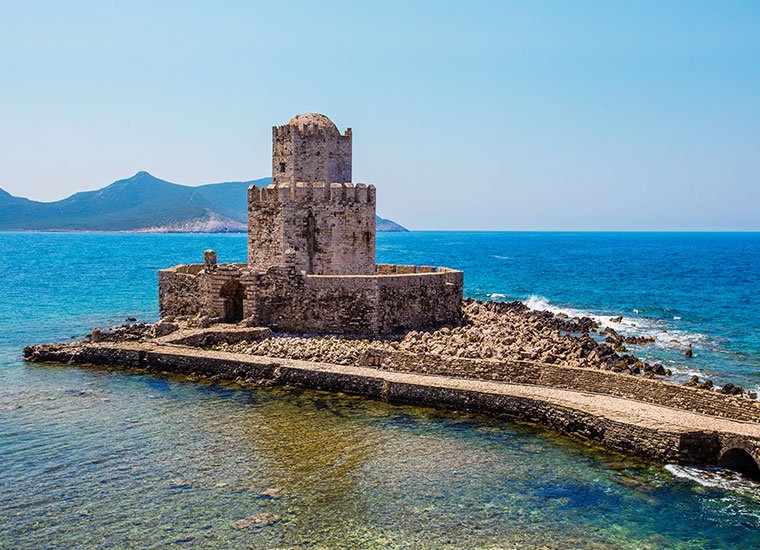 Methoni Castle, Peloponnese
Voidokilia Beach
You have probably already seen pictures of famous Voidokilia beach, aerial shots that capture its impressive omega-like shape. Now, it's time to enjoy this Natura 2000 protected area in all its glory! Dive in its sapphire waters, lounge in the gold sand and visit Giavola Lagoon, on the land-facing side of the dunes. Don't forget to take an umbrella and other provisions with you, because we bet you will want to spend all day in this idyllic haven.
Voidokilia beach, Peloponnese
Mani
Also known as Mani Peninsula, this geographical and cultural region, divided between Messenia and Laconia, will impress you with its untamed beauty. Start from picturesque Kardamili and let the road take you through a number of unspoilt villages, distinguished for their unique architecture, before you reach the town of Areopoli, with its stone tower houses and lively central square. After some well-deserved rest, feel like you're standing at the edge of the world - though it's only the end of the Mani Peninsula - by visiting Cape Matapan, also known as Cape Tainaron. As you watch the remnants of an ancient temple dedicated to Poseidon, God of the Sea, while listening to the sound of crushing waves, take a moment to think about all the memories you have created in your road trip around the Peloponnese and make a promise to come back for more.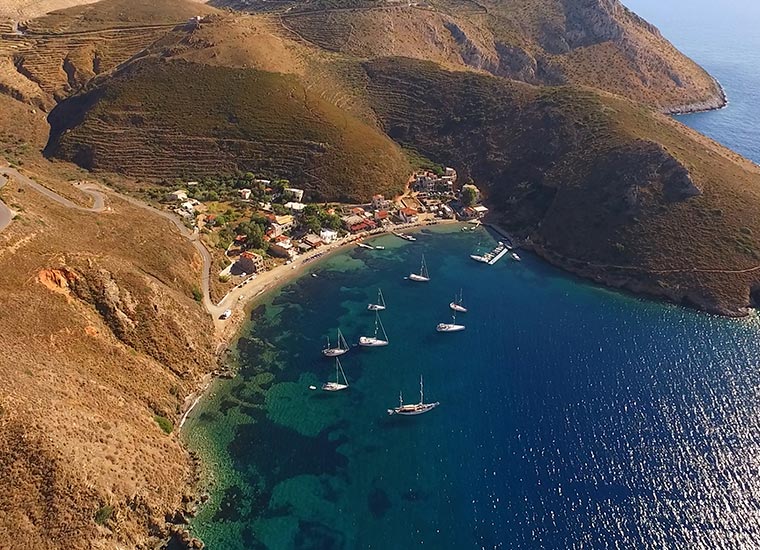 Cape Matapan or Tainaron, Mani