At the edge of the Eastern Mediterranean sea, bathed in bright sunlight, Greece is a destination that you should visit with your car in order to discover its well-hidden secrets. With a very varied natural landscape and a coastline full of lacy beaches, it can spur the interest of even the most demanding visitor. The country stands out for its history, its hospitality and its fun.
From the port of Ancona, the ferry of Minoan Lines will take you to Patras. From there, driving eastwards, you will begin your tour by visiting the northern part of the Peloponnese. The massive mountain ranges of the region meet the vast beaches with the golden sand and the picturesque creeks, that create the perfect holiday scenery. While touring, be sure to visit historic Nafplio, an aristocratic town full of endless charm.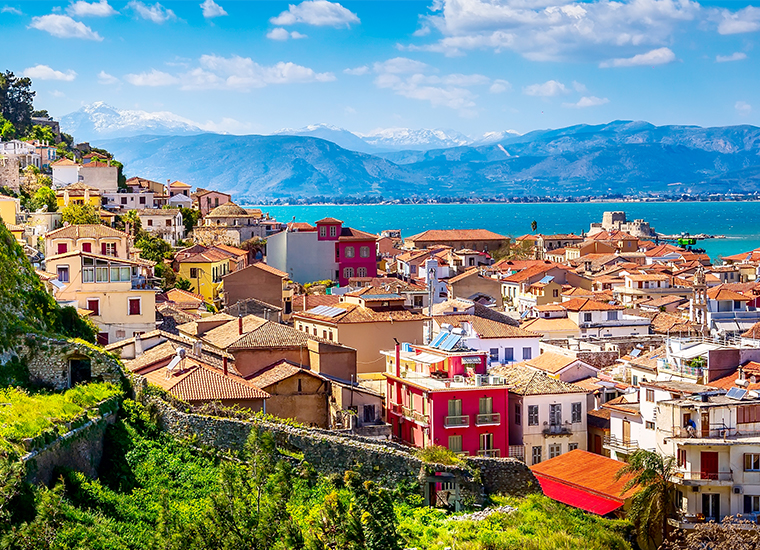 Epirus is one more historical region of unique beauty in northwestern Greece. It borders the Ionian Sea and it will surely enchant you, as you can enjoy its forest-clad mountains and the next moment you can be on a wonderful beach with crystal-clear waters, where the woods reach as far as the sand. Hidden monasteries, archeological treasures, lakes, rivers and ravishing coastal towns and villages compose a scenery that you have never encountered before.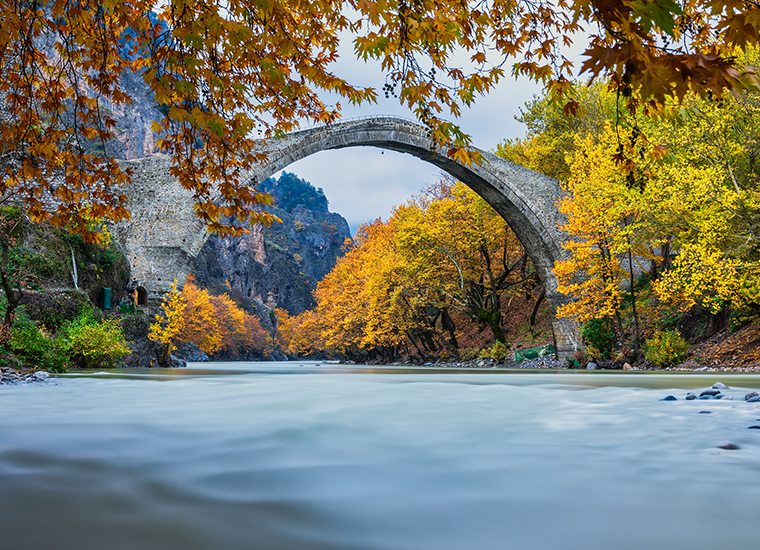 After visiting Epirus, you can go ahead and explore the Ionian islands. This gorgeous group, composed of seven big islands—Kefalonia, Zakynthos, Corfu, Ithaca, Paxi, Kythira, Lefkada—and a few smaller ones, offers unique experiences for sea lovers. Lush, with alluring beaches and visible venetian influences, the Ionian islands are the ideal destination if you want to enjoy resting moments while reading your favourite book on a sandy beach, have a taste of the flavourful local cuisine and revel until sunrise.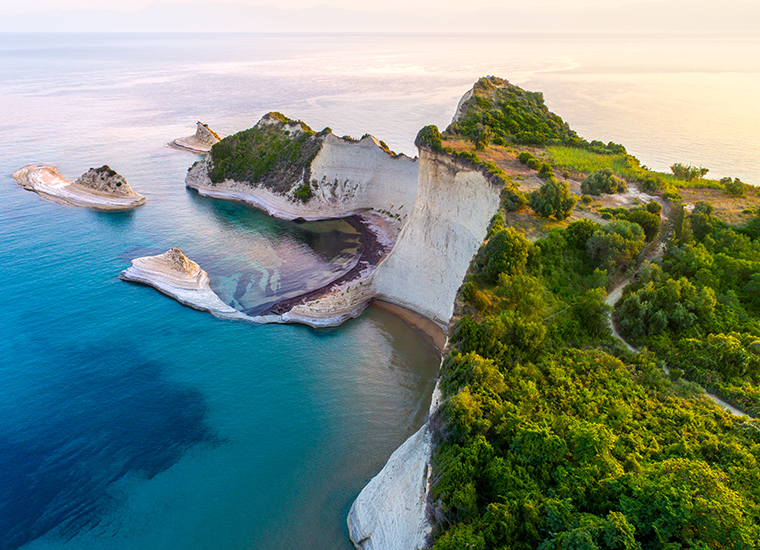 2022 is the right year to explore Greece, learn its secrets and, of course, enjoy its Mediterranean temperament. Set up your trip now and benefit from the Minoan Lines' Early Booking offer, winning a 20% discount on your tickets. The flexibility in the reservation process as well as the fact that you will not be charged for cancellations, give you the confidence that you will not lose your money.
Entering Greece is easy, as your Covid Pass or a negative PCR or rapid test will suffice. Furthermore, with Minoan Lines you will always travel with the necessary health security. All protection measures against Covid-19 are strictly maintained and all our personnel, onboard and ashore, is fully vaccinated.
Holidays in Greece mean feeling free on a sandy beach, under the shining sun of the Mediterranean. And with the Minoan Lines' Early Booking offer you are really a breath away from your 2022 holidays, that you will never forget.