After the tour at the Palace of Knossos of the Minoan civilization, the Archaeological Museum and the exquisite architectural sites of the Venetian era of the city, you should relax by the crystal clear waters of the Heraklion seas.
Check out the 5 best beaches we propose below, located at the northern and southern side of the prefecture and plan your unforgettable visit!
Agia Pelagia Beach
Protected by the northern winds and just 20 kilometers west of the city of Heraklion is Agia Pelagia beach, a famous tourist attraction with a sandy beach and family-friendly waters. It is fully organised with sunbeds, umbrellas and snack bars.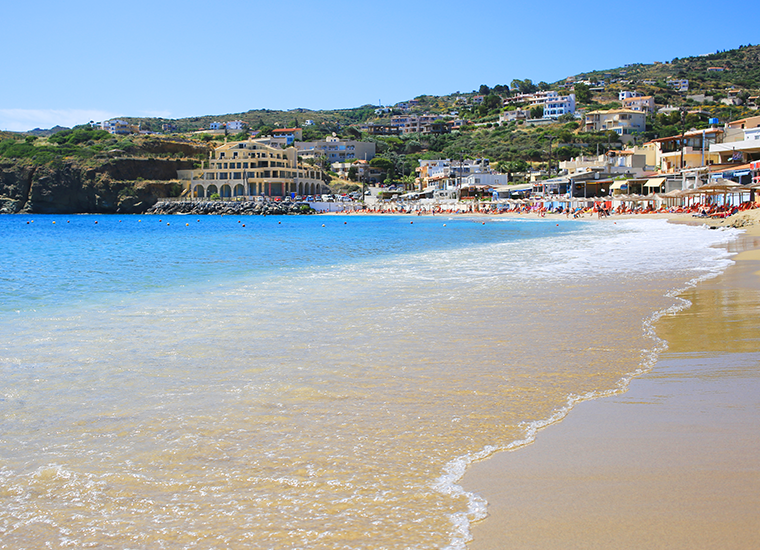 Ammoudara beach
Keeping west, just 5 kilometers from Heraklion, you will find Ammoudara beach, a fully organised, sandy beach, with lots of water activities and clear waters. It is also family friendly and offers lots of food and drink options with Cretan delicacies.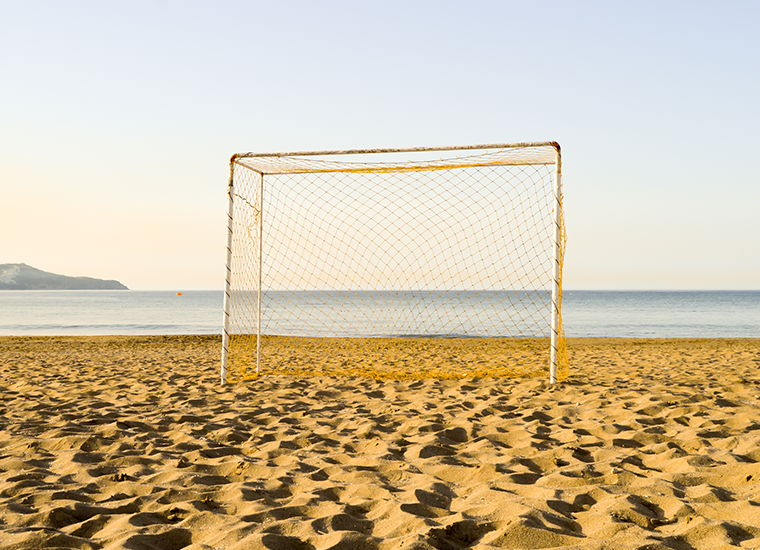 Hersonissos
Heading east, the visitor will find Hersonissos, an area of northern Crete with lots of tourists and crowded beaches, like Silva Maris beach and Star beach, which are fully organised, busy and equipped with all amenities.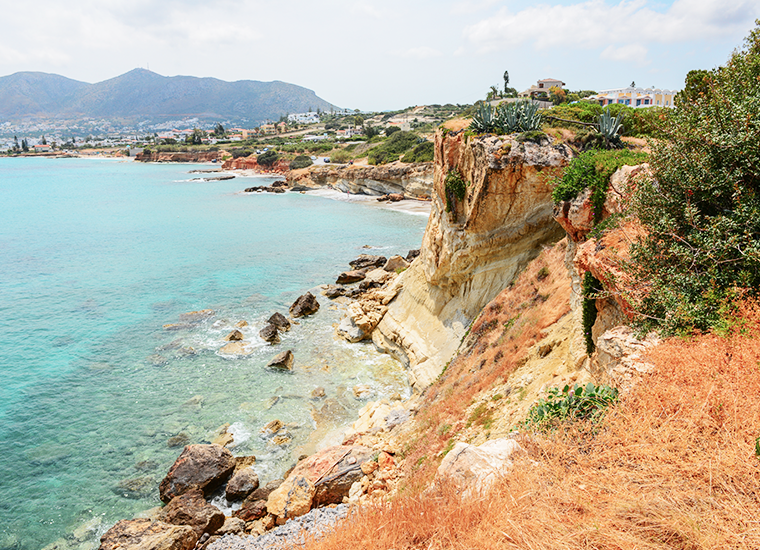 Tsoutsouros (or Tsoutsouras)
About 60 kilometers southeast of Heraklion, you will find Tsoutsouros beach, a pebbly, calm and secluded beach, ideal for relaxation. Since it is not organised, visitors have to bring their umbrellas. There are cafes and taverns where you can get your coffee and lunch, or spend the night at a small local hotel.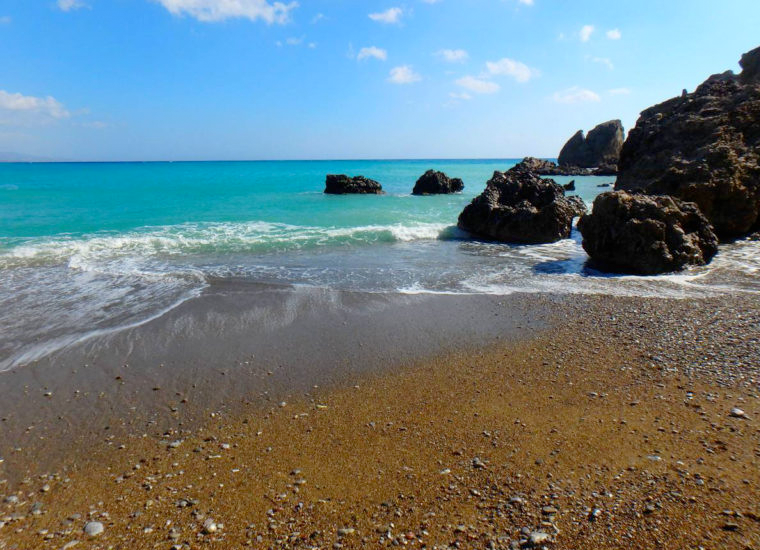 Πηγή: holiday-in-crete.com
Matala
Also at the southern part of Heraklion, there is the famous area and beach of Matala, which the hippies of the 1960s used as their safe haven and sanctuary. The caves in the rocks are still there, along with the relaxed ambience that still survives since the hippy era. You will find a nice organised beach, cafes, souvenirs, tavernas and camping sites.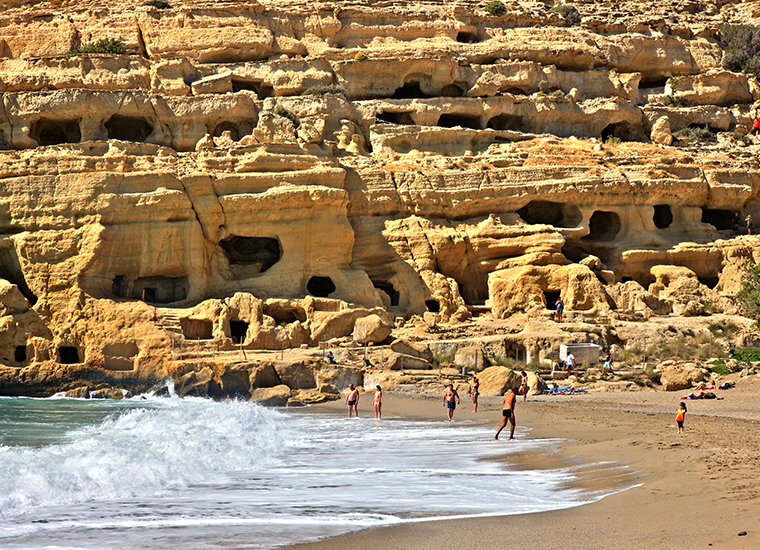 After having visited all these amazing Heraklion beaches, you could explore more breathtaking and scenic views by booking a day trip to Santorini - you will be there in two hours with the Heraklion-Cyclades line!