If you are on a vacation in Chania, you can be sure that you will experience unforgettable moments - tasting amazing food and visiting countless scenic sites of unique natural beauty. Read below about the best beaches in Chania so that you'll be ready and well informed when the time comes for a swim!
Falassarna
Starting from Chania and heading West, you will drive for about 53 kilometers until you reach the renowned Falassarna beach, one of Crete's and Europe's best!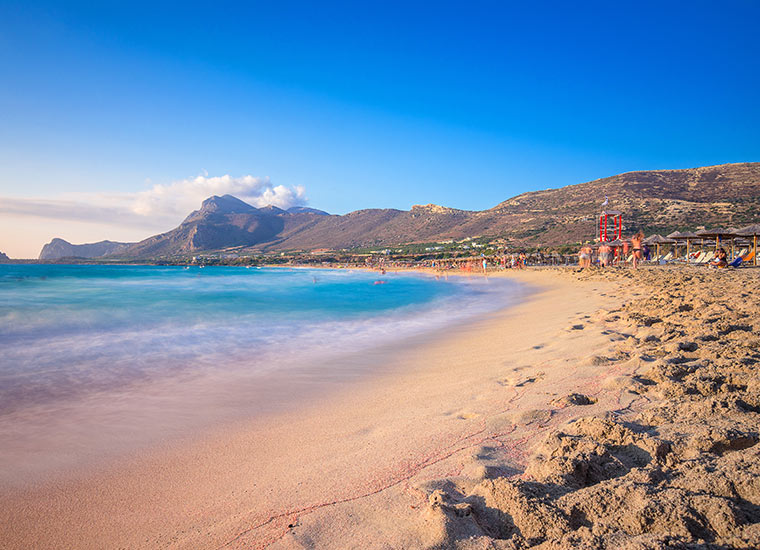 You will be standing on the island's side that the horizon meets Malta, exposed to an endless blue, along with the golden sand, the blue-green waters and the crystal clear sea. This is what brings Falassarna to the top of Chania's beach list. Note that is is well organised and equipped, so you will find anything you need there.
Balos
Above Falassarna beach, almost 56 kilometers from the city, the road leads to the west peninsula of Crete. There, diagonally opposite Gramvousa, nature has worked tirelessly to create a magical, exotic landscape. The astonishing Balos beach is extraordinarily beautiful, made of fine sand and turquoise waters. You will enjoy your visit with the help of the canteens and umbrellas that provide food, drink and shadow.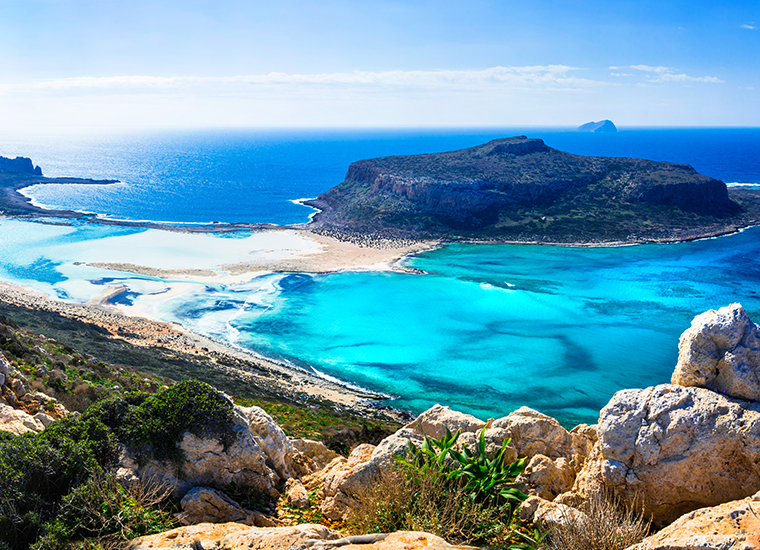 Golden Beach (Chrissi Akti)
Right next to Chania, in the west side of the city, lies the Golden Beach, or Chrissi Akti. As its name suggests, the sand here is yellow, the waters are shallow and the whole experience is golden. The beach is fully equipped and is ideal for families, with close proximity to the city.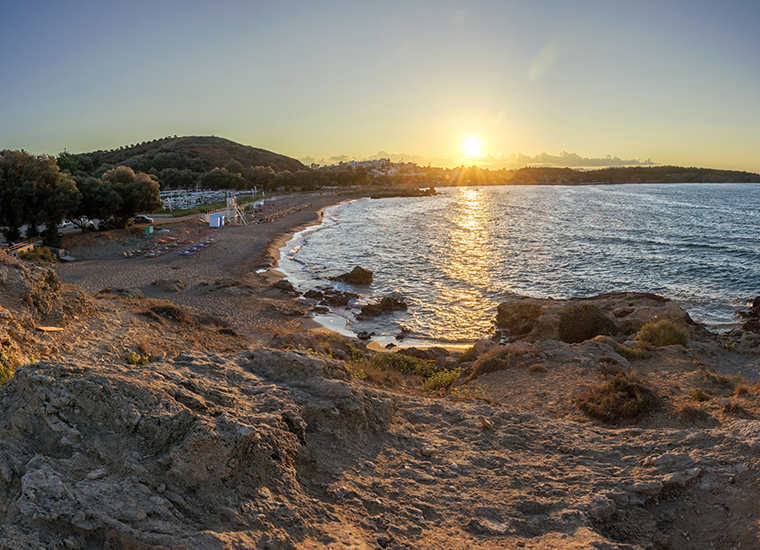 Platanias + Agia Marina
In less than 20 minutes' drive from the city of Chania, we come across the cosmopolitan beaches of Platanias and Agia Marina. It is fully equipped, with beach bars, water sports and a great variety of food and drink offerings, for fun that continues until the next morning.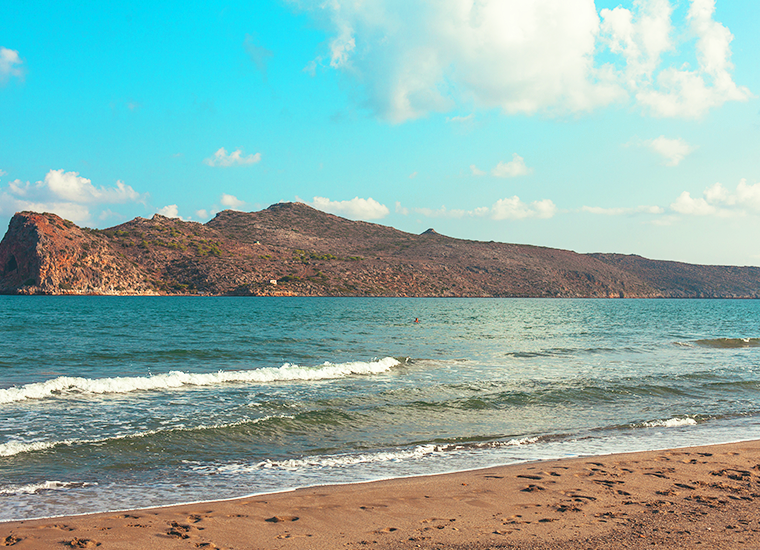 Seitan Limania
Let us now go east of Chania, following the road after the airport that crosses the Akrotiri peninsula. We are on a quest to discover the Seitan Limania (or Stefanos) beach. The location is wildly beautiful - a sea lane enters high rocks, creating a beach with sand and small pebbles up higher on the beach. Due to the narrow access to the water and the morphology of the ground, overcrowding is easy to happen. But the landscape is enchanting, the color of the water is exotic and the experience is totally worth it.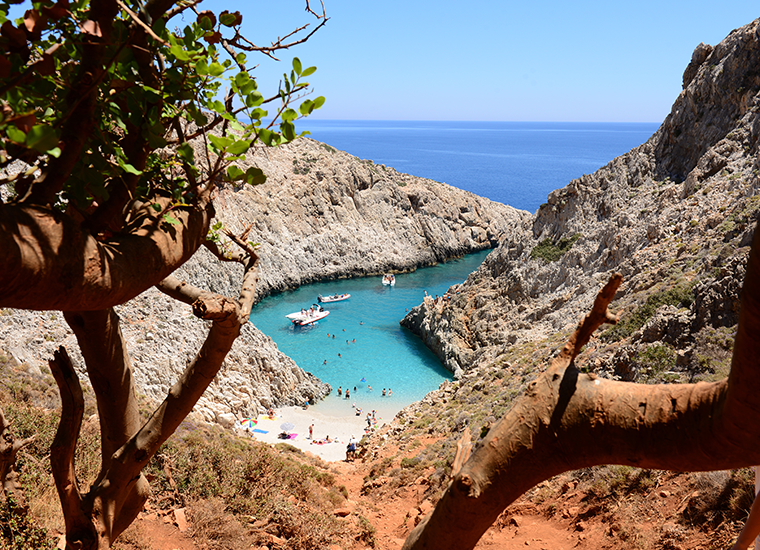 Elafonisi
We continue southwest. Almost 76 kilometers away from Chania, there is one beach that is covered with pink and white sand, scattered with cedar trees, where the waters are turquoise and the natural landscape is awe-inspiring. Elafonisi beach is protected by the Natura program. It will seduce the visitors the moment it appears as they drive down the road to reach it and as they descend, they will lose themselves in the beauty of the white stripes of sand entering the blue-green sea.